UPDATE ON THE 2020 ACA WORLD CHAMPIONSHIP
May 15, 2020
Due to the difficulties resulting from the COVID-19 pandemic and the current travel and large group event restrictions, Certiport is sad to announce the cancellation of the 2020 ACA World Championship. The World Championship has always been a special event for Certiport, student competitors, partners, and clients, but the health and safety of everyone is our biggest priority during this uncertain time.
National Championships throughout the world have been canceled, postponed, or moved to a virtual format. We hope that you understand the need to cancel the World Championship based on the current circumstances and the COVID-19 threat in the United States.
We look forward to holding the 2021 ACA World Championship in Orlando, Florida. We will post additional details to this website about the 2021 event when we have updates.
If you have any additional questions, please contact us at acachampionship@pearson.com. We hope that you are staying healthy and safe during this time.
What is the ACA World Championship?
The Adobe Certified Associate (ACA) World Championship presented by Certiport, Inc. is a global competition that tests students' design skills using Adobe Photoshop, Illustrator and InDesign. Top students are invited to represent their respective countries at the World Championship where they will create a designated design project for Certiport's chosen nonprofit client. In some countries or regions, students are required to participate in a National Championship, and the winners of that event continue on to the World Championship.
Individual partners/countries may have additional published rules.
Learn how to compete in your country
How do I compete?
Get certified to compete! By taking an Adobe Certified Associate exam in either Photoshop, Illustrator, or InDesign, you'll be automatically entered into the ACA World Championship and could be chosen to represent your country!
The Certiport team is proud to partner with our Solution Providers around the world.
Find out more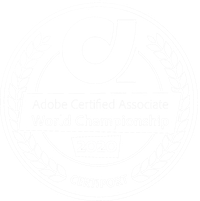 1st place
7,000
Trophy
Medal of Achievement
Winner's Certificate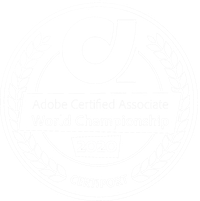 2nd place
3,500
Medal of Achievement
Winner's Certificate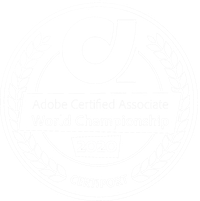 3rd place
1,500
Medal of Achievement
Winner's Certificate
What's the deadline to enter?
June 16, 2019
First day to enter the 2020 ACA World Championship
June 15, 2020
Deadline to enter your ACA certification exam for the 2020 ACA World Championship
August 2-5, 2020
ACA World Championship in Anaheim, CA, USA
Deadlines
Check with your local Solution Provider for more information about deadlines within your country
Check
Looking to promote the competition?
Certiport wants educators to have the materials they need to promote the ACA World Championship in their classroom, school, or country. Visit our Media page to request promotional items, view videos, and download your own posters, fliers, press releases, and other materials to get your students excited about the ACA World Championship.
Let's promote
Past competitions
Do you want to see highlights from our past competitions?
Search our hashtag #ACAWC on Facebook, Twitter and Instagram.
---
View winners & artwork
ACA Championship Hall of Fame
The ACA Championship doesn't end with the awards ceremony. Winners go on to compete and succeed in higher education and the job market.
Want to read the stories of some of our top ACA Champions from the past and find out where they are now? Download a copy of our e-book "Where Are They Now: Stories of Adobe Certified Associates".
Find out more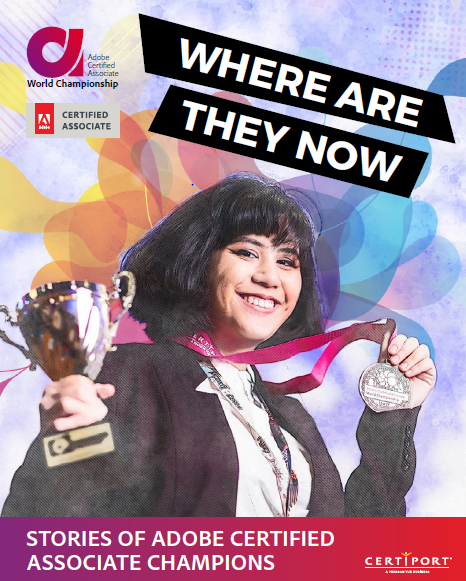 Contact us
Please complete all of the fields marked with an asterisk (*).